A committed nature-lover and champion for environmental protection, Lola Tillyaeva puts ecological concerns at the heart of all her projects. Following the launch of her award-winning perfume house The Harmonist in 2016, Lola spearheaded a trailblazing humanitarian project entitled The Droplet, an innovative art installation highlighting issues surrounding one of the planet's most precious natural resources: water.
"Art has always been incredibly important to me;
it has such an empowering nature.
It captures emotions, conveys passion and represents cultures."
– Lola Tillyaeva 
Stimulating discussion
Designed in the simple yet exquisite shape of single drop of water and built out of light aluminium tubing, the 12m high and 6m wide installation was envisaged as a touring pavilion to provide a striking platform for discussions on all issues relating to water, hosting lectures, performances and exhibitions.
Combining visual stimulation with sounds, smells and tactile sensations alongside pertinent quotes from some of the world's leading climate scientists and experts in the study of water such as Peter Gleick, Omar Yaghi, Mat England, Richard Seager and Phil Jones, The Droplet is a multisensory experience that engages people in a very immediate way.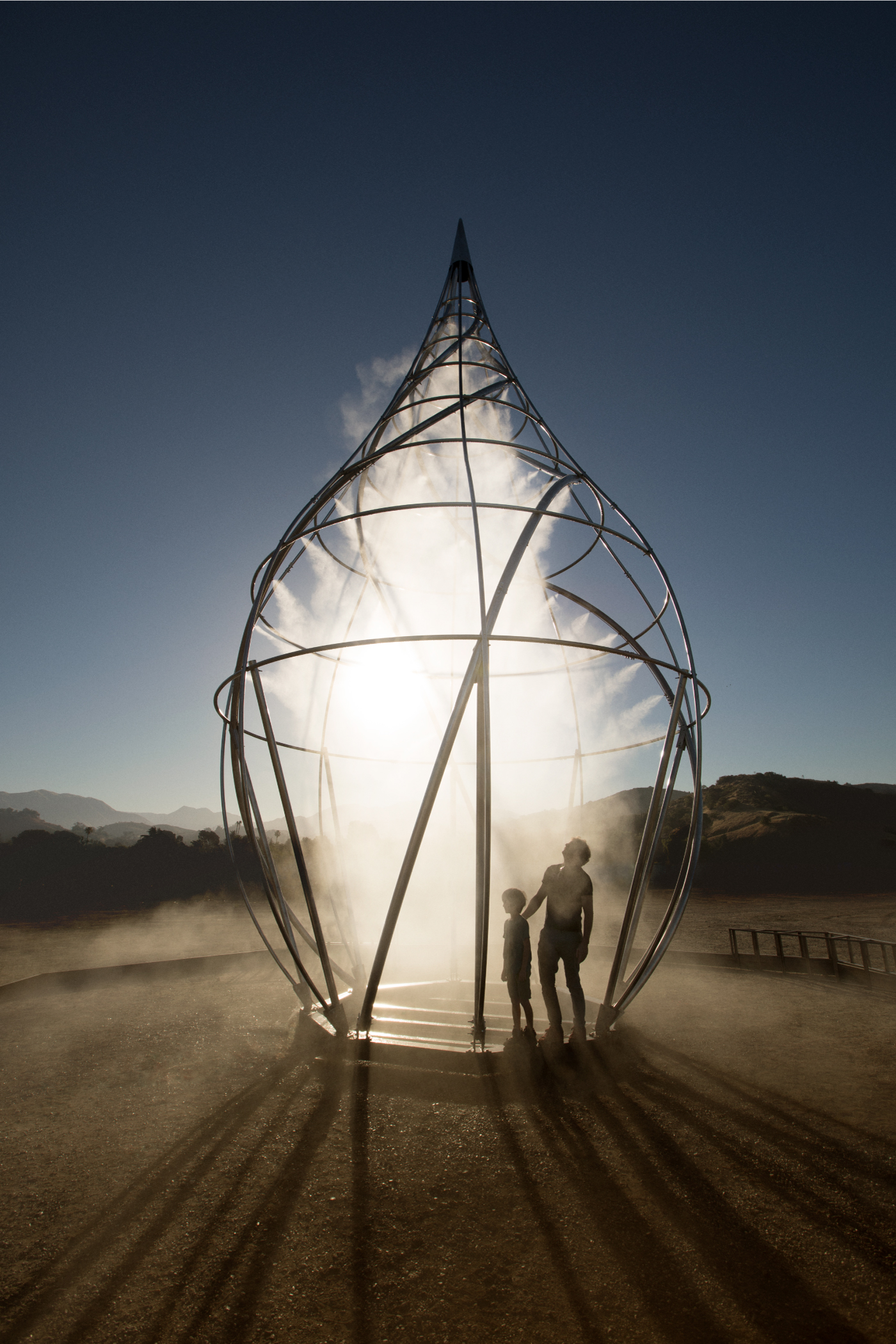 Launched with an inaugural showing at the AD Intérieurs 2017 exhibition in Monnaie de Paris, this engaging installation challenges visitors to become active participants and forges a compelling connection between the individual and the water that nourishes all life on Earth.
In the words of project initiator Lola Tillyaeva:
"I have decided to harness the power of art to raise awareness and sensitize people to these pressing issues. Art has an incredible capacity to inspire, encourage and unite people around a cause. It is a springboard for conversation."
For The Droplet, that conversation is about becoming part of a solution-based approach to water management on the planet we all share.
The Droplet team
Artist: Marcos Lutyens
Fabricator: Scott Froschauer
Consultant: Institute for Art and Olfaction