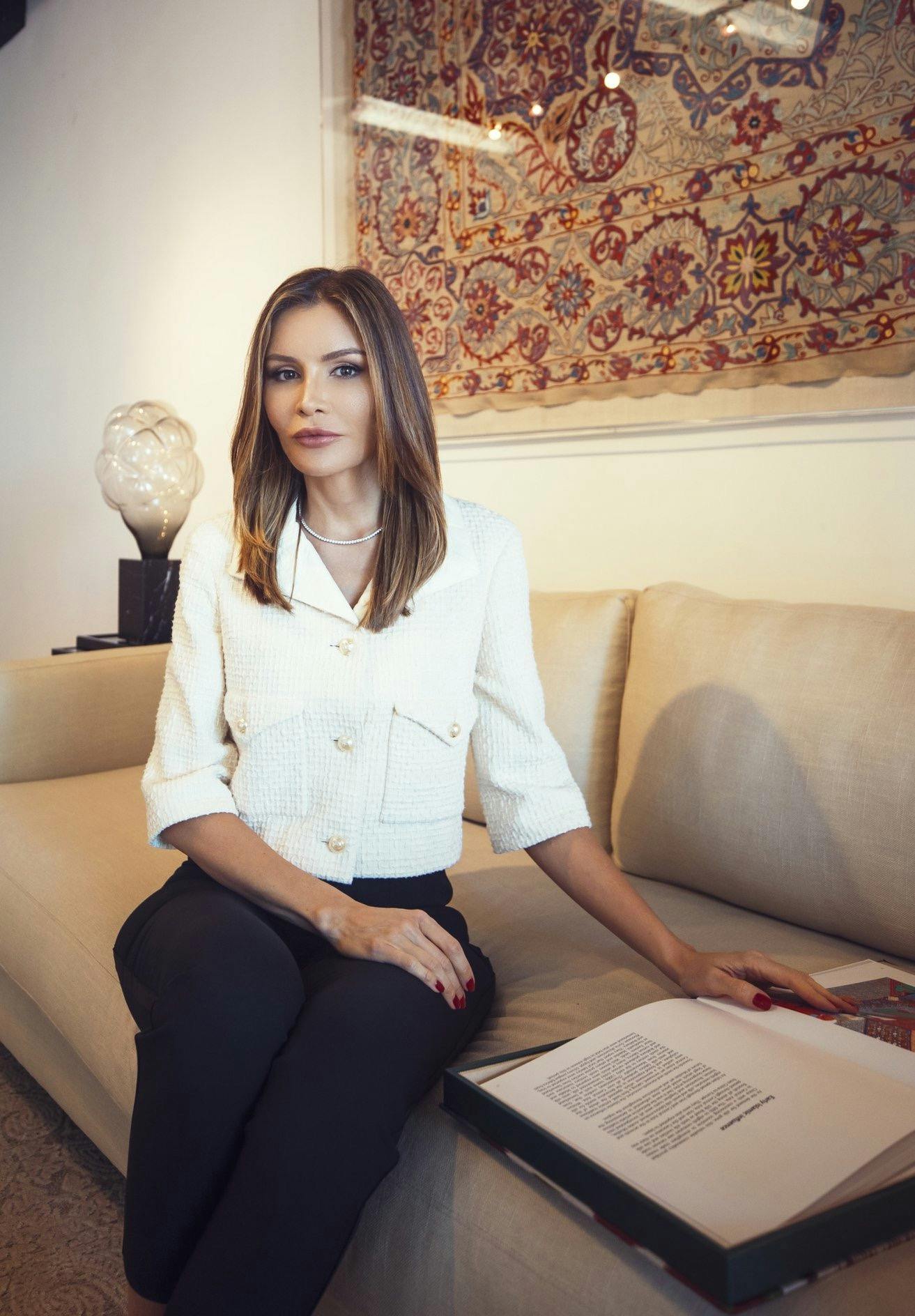 Lola Tillyaeva believes that an appreciation of our world's diverse cultures can promote peace and tolerance, serving as a bridge between civilizations. Raised in Uzbekistan, an ancient cultural melting pot at the crossroads of the fabled Silk Roads, she has an intuitive understanding of the cross-fertilisation that informs traditions in both East and West. Passionate about her homeland's singular heritage, Lola spearheads a broad spectrum of initiatives aimed at bringing Uzbekistan's time-honoured crafts and knowledge to a wider audience, both in Uzbekistan and abroad.
Ambassador to UNESCO
During her decade as Ambassador of Uzbekistan to the United Nations Educational, Scientific and Cultural Organization in Paris (2008-2018), Dr Tillyaeva worked tirelessly to preserve and promote Uzbekistan's diverse cultural heritage. She played an integral role in securing a place on the organisation's List of the Intangible Cultural Heritage of Humanity for her country's traditional songs, music, and rhetoric as well as for the national Navruz Spring festival.
In her role as a Permanent Delegate, Dr Tillyaeva also championed Uzbekistan's famous ikat silk weaving traditions, ensuring that the ancestral methods for manufacturing atlas and adras fabrics were added to the UNESCO Register of Good Safeguarding Practices.
With a view to promoting contemporary Uzbek art and raising the profile of the rich traditions, culture and spiritual values of the Uzbek people, in her role as Permanent Delegate Lola Tillyaeva organised numerous cultural events, including exhibitions featuring prominent Uzbek artists Bobur Ismailov, Javlon Umarbekov, Bukhara miniaturist Davron Toshev, and Chingiz Akhmarov in Paris, Washington and Tashkent.
La Maison de l'Ouzbékistan Gallery, Paris
After stepping down from her diplomatic post in 2018, Lola continued her work  of introducing Uzbekistan's cultural legacy to a wider audience. In 2020, she opened a new window into Uzbek applied art with her gallery boutique La Maison de l'Ouzbékistan. Located in the heart of Paris, the gallery offers a select range of handcrafted items including clothes made with traditional silk and semi-silk ikat, bespoke home furnishings, ceramics and more.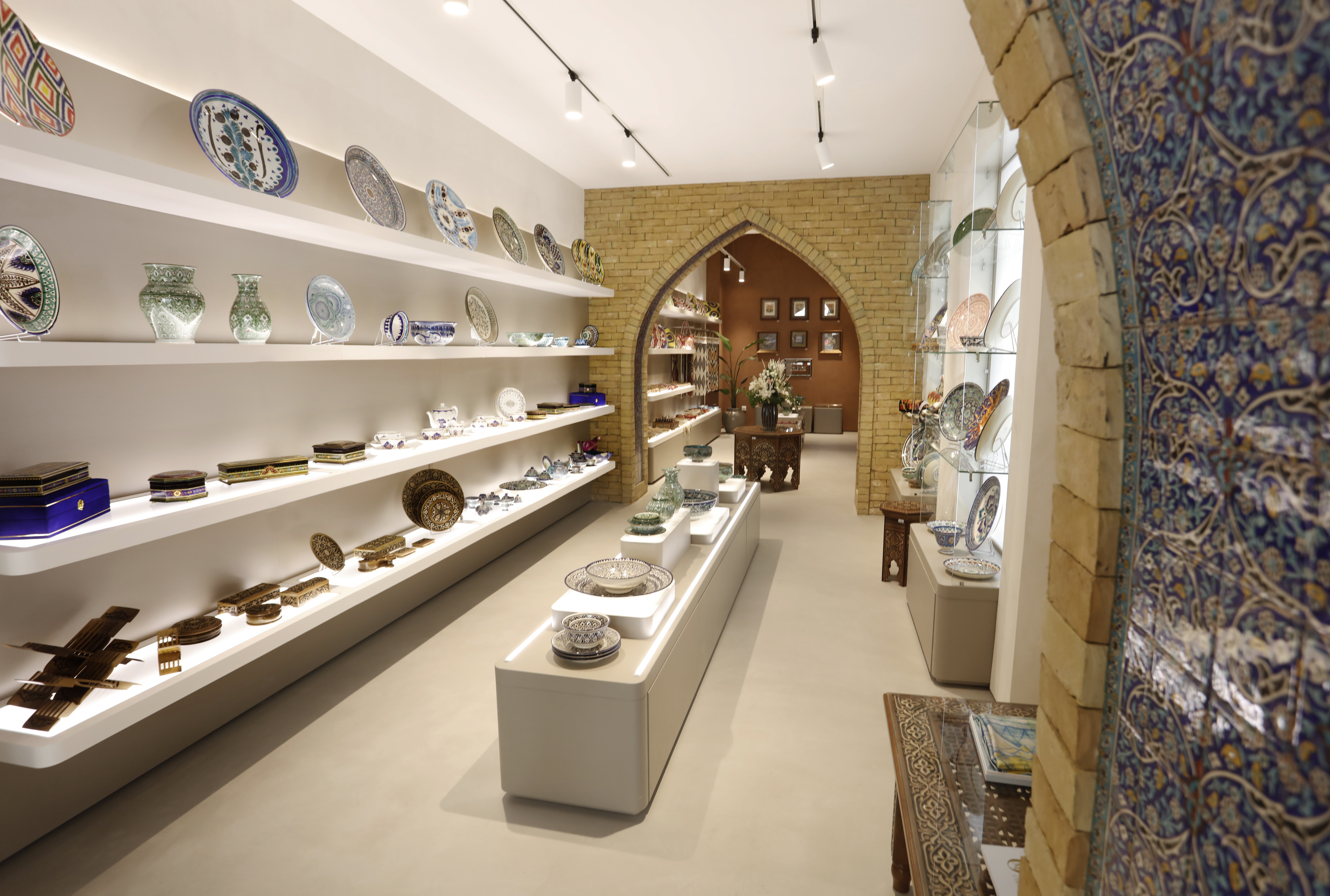 True to Lola's commitment to showcase the diverse beauty of her country's great heritage, La Maison de l'Ouzbékistan serves as a cultural window spotlighting the extraordinary skills passed down through generations of Uzbek craftsmen and now works closely with leading contemporary artisans to curate its unique selection of handcrafted items. Alongside this singular collection, the gallery hosts exhibitions and showcases contemporary art and classical literature from Uzbekistan.
Books
An avid reader, Lola has sponsored the translation of Uzbek literary classics into English, and backed the publication of art books in Uzbek, Russian, French and English.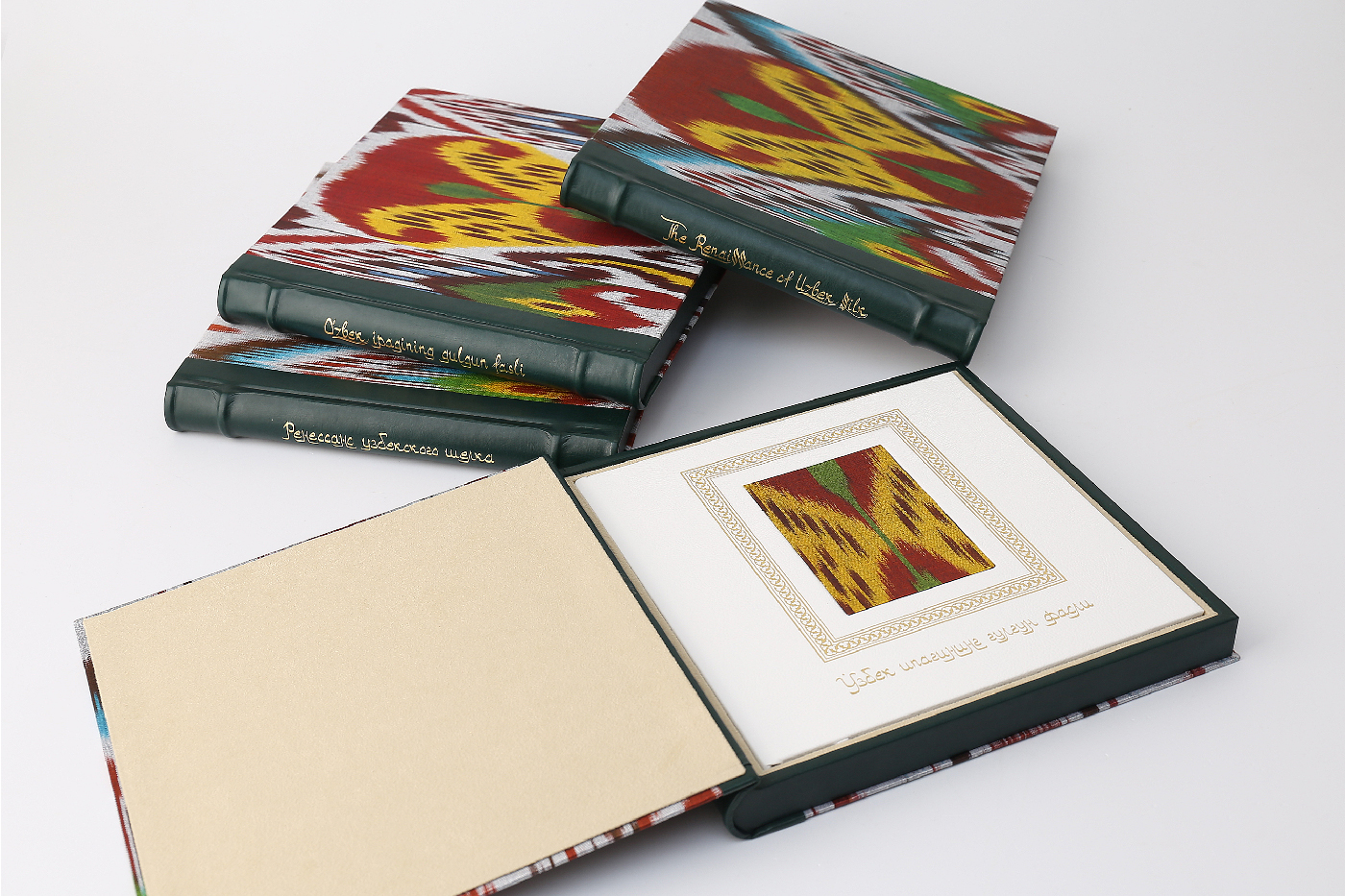 The beautifully-bound and illustrated Renaissance of Uzbek Silk (San'at 2017; EN, UZ, RU) traces the development of silk weaving in Uzbekistan. With chapters on the early history of the craft, the book highlights how the silken yarns are spun and dyed using traditional techniques, tools and plant-based dyes.
Renaissance of Uzbek Silk also discusses the importance of the symbolic code encrypted in the rich motifs and designs of these distinctive fabrics. The final chapter brings us to the modern era and introduces some of Uzbekistan's foremost silk-weaving workshops.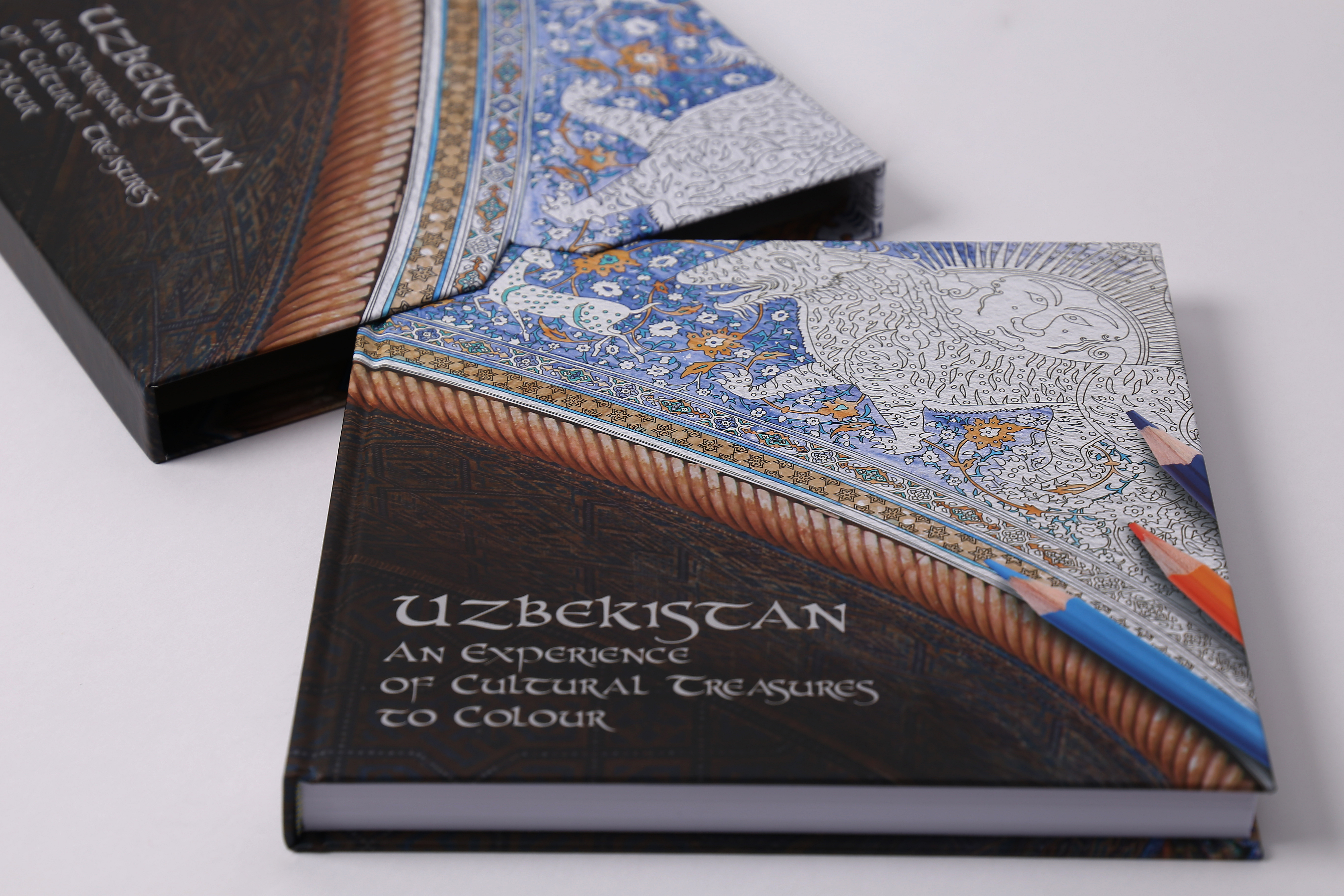 Uzbekistan. An Experience of Cultural Treasures to Colour (Pen&Sword 2018; EN) offers a sweeping exploration of Uzbekistan's rich cultural heritage. A sister book, Ouzbekistan: des Tresors Culturels a Colorier (Nouveau Monde, 2018), was released in French. Designed as colouring books, these beautiful publications introduce some of Uzbekistan's most stunning architectural monuments, murals, carvings and textiles from the 5th century to the modern day. Facing pages offer outlines for readers to colour.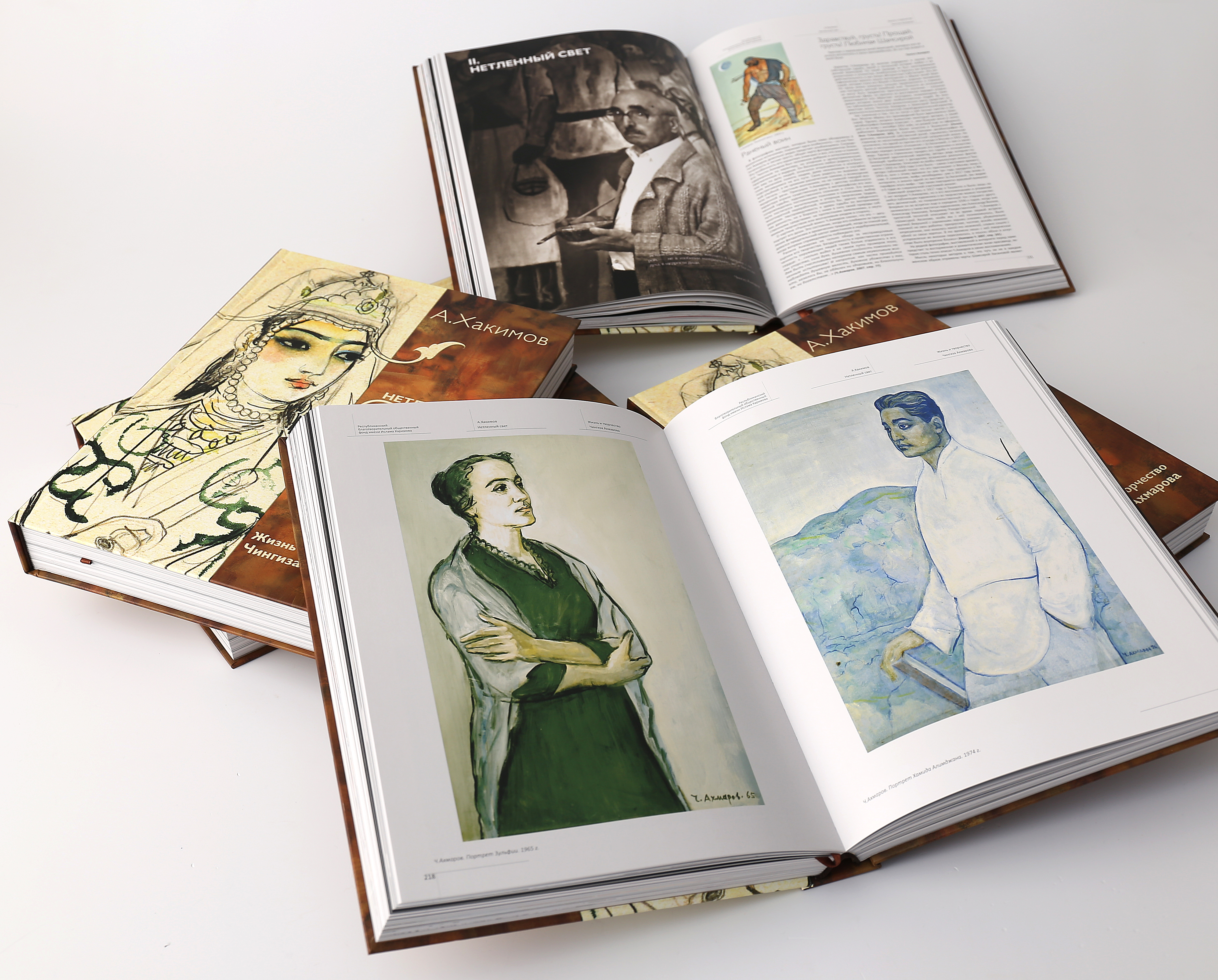 Another exquisite art book sponsored by Lola is dedicated to one of Uzbekistan's foremost 20th-century artists, Chingiz Akhmarov, whose inspiring artistic vision influenced the development of Uzbekistan's national culture. With a wealth of full-colour reproductions, Infinite Light: The Life and Works of Chinghiz Akhmarov (San'at 2018; RU) is meticulously compiled by Professor Akbar Khakimov from rare archive photographs and personal accounts from the artist's students and contemporaries.
Lola has also backed the publication of full-colour English language catalogues of paintings by two of the most outstanding representatives of contemporary visual arts in Uzbekistan, Bobur Ismailov and Javlon Umarbekov. These publications are intended not only as an introduction to the artists' most significant achievements and masterpieces but also as a tribute to their enormous contribution to raising the profile of contemporary Uzbek fine arts and fostering a national school of art.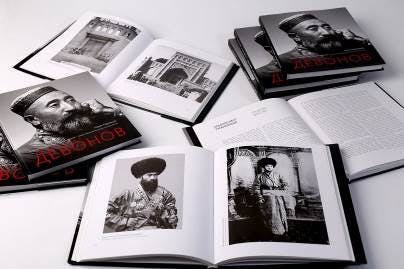 In 2020, Khudaibergen Devanov: First Uzbek Photographer and Cinematographer (San'at 2019; UZ, RU) was published. The book highlights the life and work of Uzbekistan's first photographer and the founder of Uzbek cinema. Released in both Uzbek and Russian, this insightful book by renowned Uzbek scholar Naim Karimov showcases illustrations from Devanov's unique archive and discusses the history of photography and cinematography in Uzbekistan.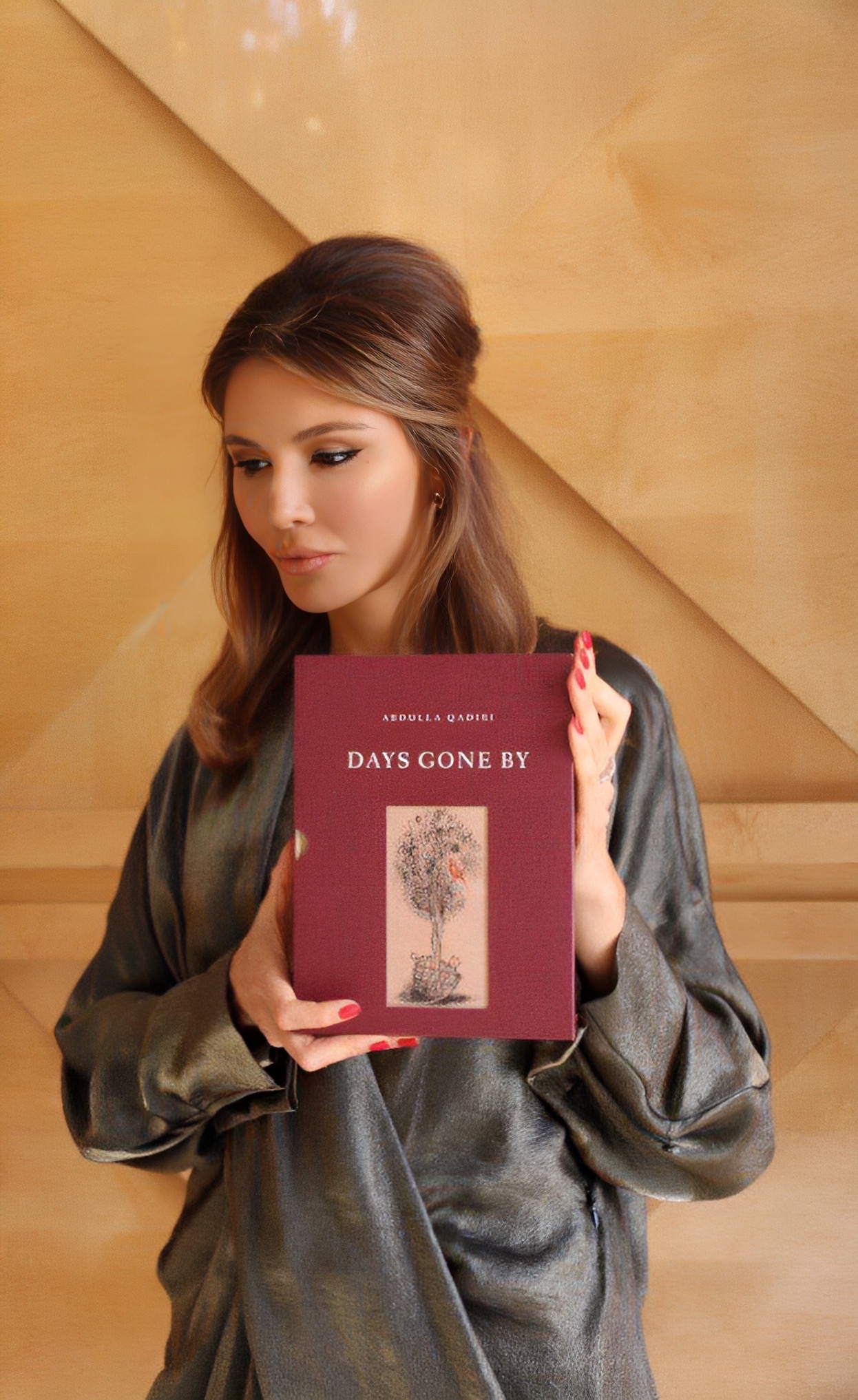 Until recently, very little Uzbek literature had been translated into English. In 2018, Lola launched a far-reaching initiative to bring some of Uzbekistan's best-loved literary classics to an international audience. The first translation, Days Gone By by Abdulla Qadiri, who is popularly known as the father of Uzbek romanticism, came out in tandem with a new edition of the original, Oʻtgan Kunlar, printed in modern Uzbek script. A second classic, Pirimqul Qodirov's Babur: Starry Nights, came out in 2022. Based on a journal by the 15th-century Timurid prince-poet Babur who later founded the Mughal Dynasty, Qodirov's novel retells many of the major historical events unfolding in Central Asia and India at that time.
Both books are translated by Carol Ermakova and feature specially-commissioned illustrations by Bobur Ismailov.
Films
In 2017, Lola and her husband Timur Tillyaev sponsored and produced a full-length historical documentary exploring the life and scientific legacy of Ulugh Beg, the remarkable 15th-century astronomer and ruler of Samarkand. Ulugh Beg, the Man Who Unlocked the Universe was awarded Best Documentary at the Ischia Film Festival 2017 and also took the Kineo Award for Best Foreign Documentary at the 74th Venice International Film Festival. Using dramatic enactment, computer graphics, interviews, and archive footage, this film starring Vincent Cassel and Armand Assante brings to life the story of the gifted Timurid ruler devoted to knowledge and the arts. Scholar and visionary, Ulugh Beg brought together many great minds of his day, transforming Samarkand into the vibrant centre of the 15th-century astronomy world.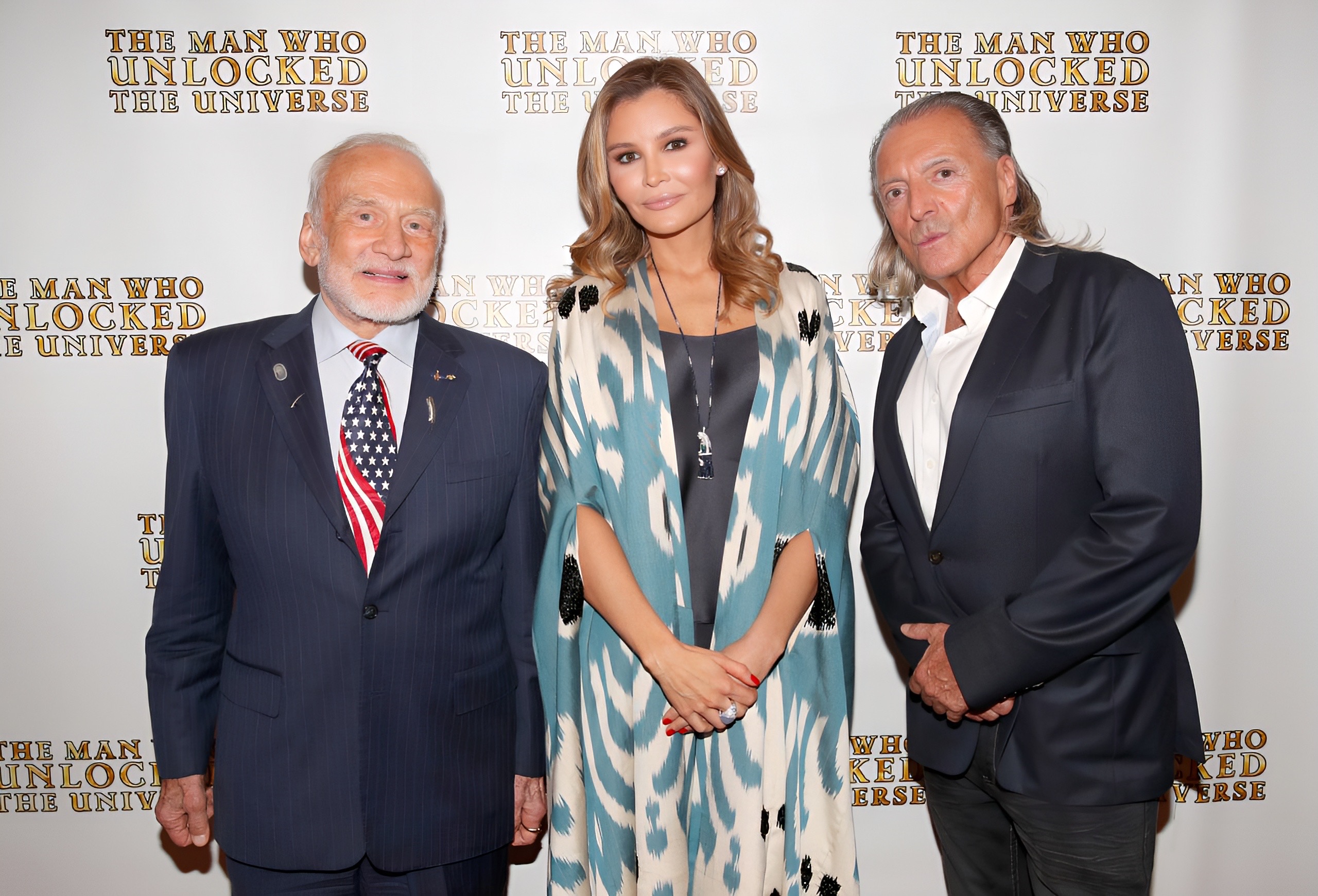 Here, 150 years before Galileo invented the telescope, Ulugh Beg built an impressive pioneering observatory that yielded astounding results, including a catalogue containing data on over a thousand stars that is still consulted today.
Based on historical records, the documentary features interviews with leading experts, scholars and astronauts, and presents artefacts, manuscripts and exhibits held at museums around the world.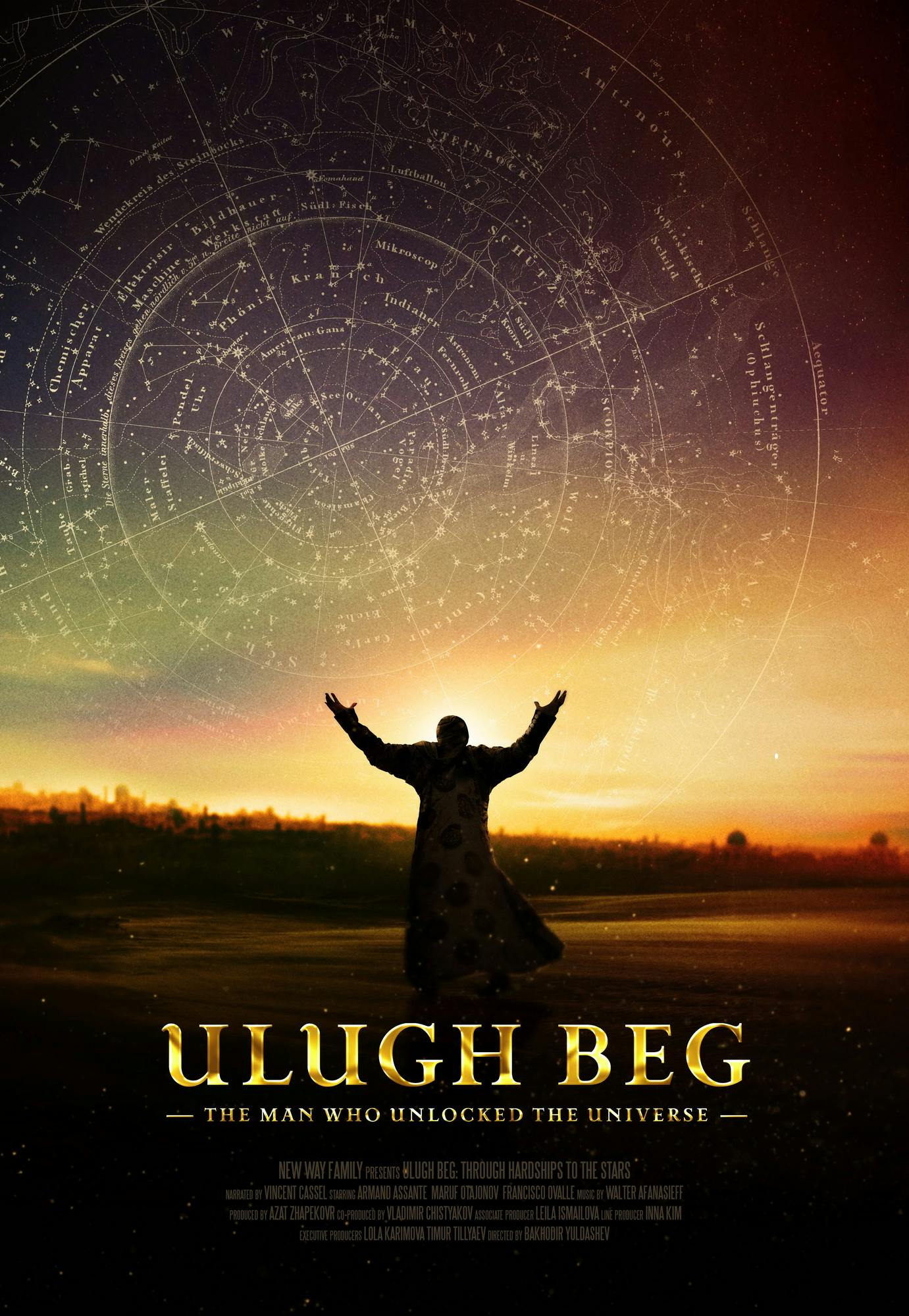 In 2022, a further documentary, Awakening, was released. The first in a trilogy called Jadids: The Fate of Reforms in Turkestan (UZ, RU), this fascinating film is dedicated to the late 19th- and early 20th-century Central Asian intellectual movement known as Jadidism. 
Jadids advocated reforming the traditional religious educational system and called for the introduction of modern schooling methods, including secular studies based on the European educational model. This, they believed, would reinvigorate the region which had degenerated socially and economically due to years of ongoing political feuds. 
Many of the movement's courageous members championed the ideals of freedom and independence from Russian colonial rule; during the Stalinist repression, hundreds of prominent Jadids were branded "enemies of the people" and sentenced to death on a string of trumped-up charges. 
Awakening narrates the origins of the Jadid movement through to the first reforms of the educational system.
Exhibitions
Lola has curated countless exhibitions both in Uzbekistan and abroad. Featuring a wide range of cultural traditions from applied arts to modern design, from fashion to photography, these fascinating initiatives aim to raise the profile of Uzbekistan's unique legacy.
Highlights include:
The Thread uniting the Generations (Tashkent, 2017) focuses on the ancient art of silk weaving and introduces the work of outstanding master weavers from Margilan in eastern Uzbekistan.
In Search of Paradise Lost (Tashkent, 2017) is dedicated to the revival and development of Uzbekistan's disappearing art of block printing on textiles.
Narratives (Tashkent, 2018) is an exhibition of works by Bobur Ismailov, one of Uzbekistan's most prominent contemporary artists known for his unique style and exquisite illustrations. Showcasing over 50 paintings, this solo exhibition was accompanied by the publication of a brand-new English-language catalogue presenting hitherto unpublished pieces.
The Birth of Suzani (Tashkent, 2018) highlights not only the ancient roots of exquisite Uzbek embroidery but also spotlights the work of Madina Kasimbaeva, a contemporary needlewoman par excellence who has revived the traditional Tashkent school of embroidery.
Lullabies in the Moonlight (Tashkent, 2019) follows the rich history of the traditional Uzbek cradle, the beshik.
Fashion in Uzbekistan: Yesterday and Today (Tashkent, 2020) traces the history of fashion in Uzbekistan from the 1960s to the present day and features archive materials spotlighting collections by six contemporary designers.