The National Centre for the Social
Adaptation of Children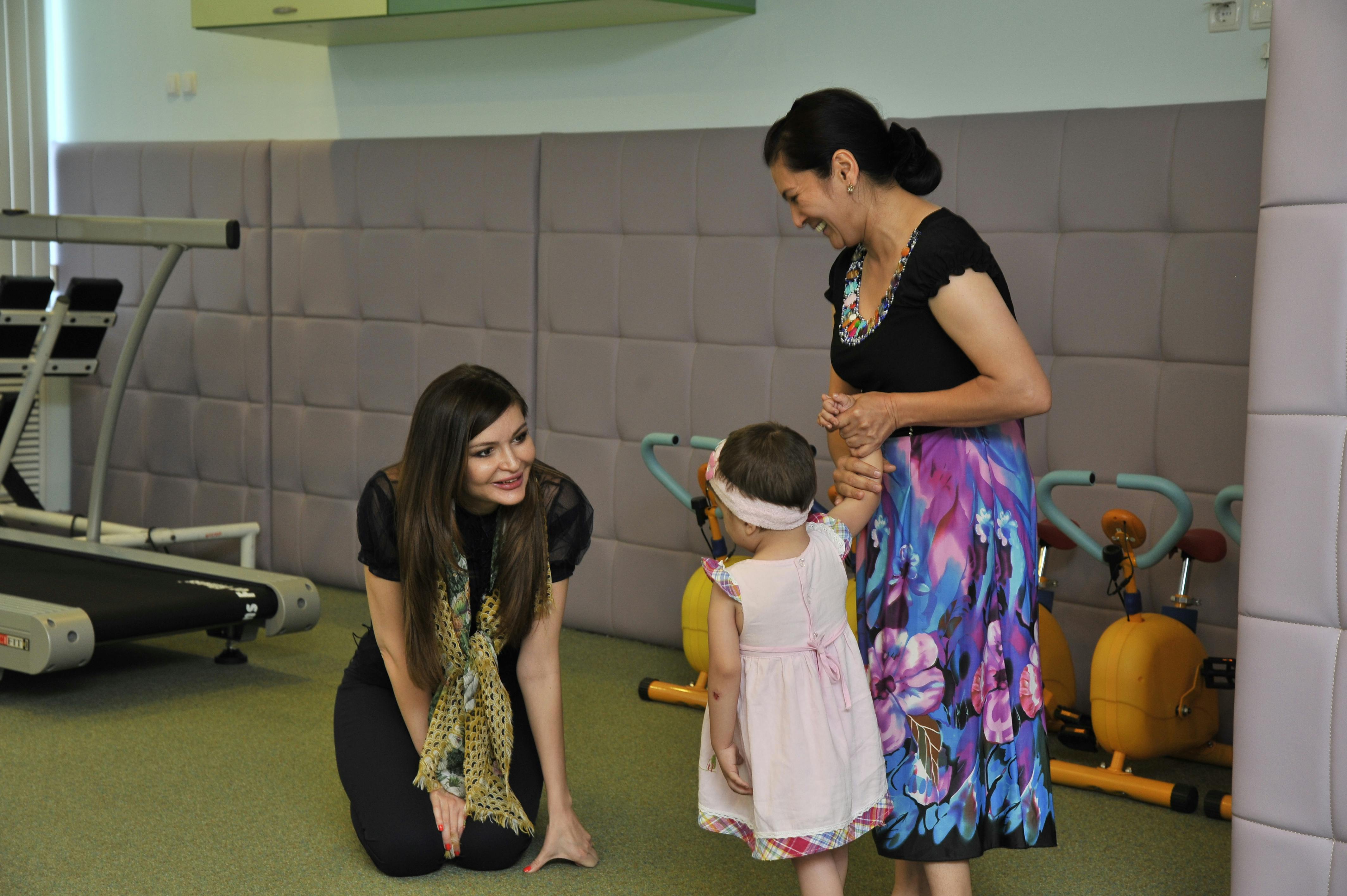 After establishing her first foundation You Are Not Alone in 2002, Lola Tillyaeva went on to initiate the National Centre for the Social Adaptation of Children (NCSAC) as a charitable organisation to bring life-enhancing opportunities to children with disabilities, offering diagnosis, orthopaedic and neurological treatment, speech therapy and education free of charge.
The mission
Launched in 2004, this one-of-a-kind facility in Tashkent operated under Lola's guardianship until 2021. Thanks to her vision and sponsorship, for almost two decades NCSAC stood out as the foremost charity in the CIS dedicated to providing unprecedented levels of care to children with special needs. Most of the children welcomed to the Centre came from underprivileged background, some having suffered violence and abuse at home. Conditions treated included cerebral palsy, speech delay, autism, Down syndrome, stunted growth, and behavioural and neurotic disorders as well as other learning disabilities.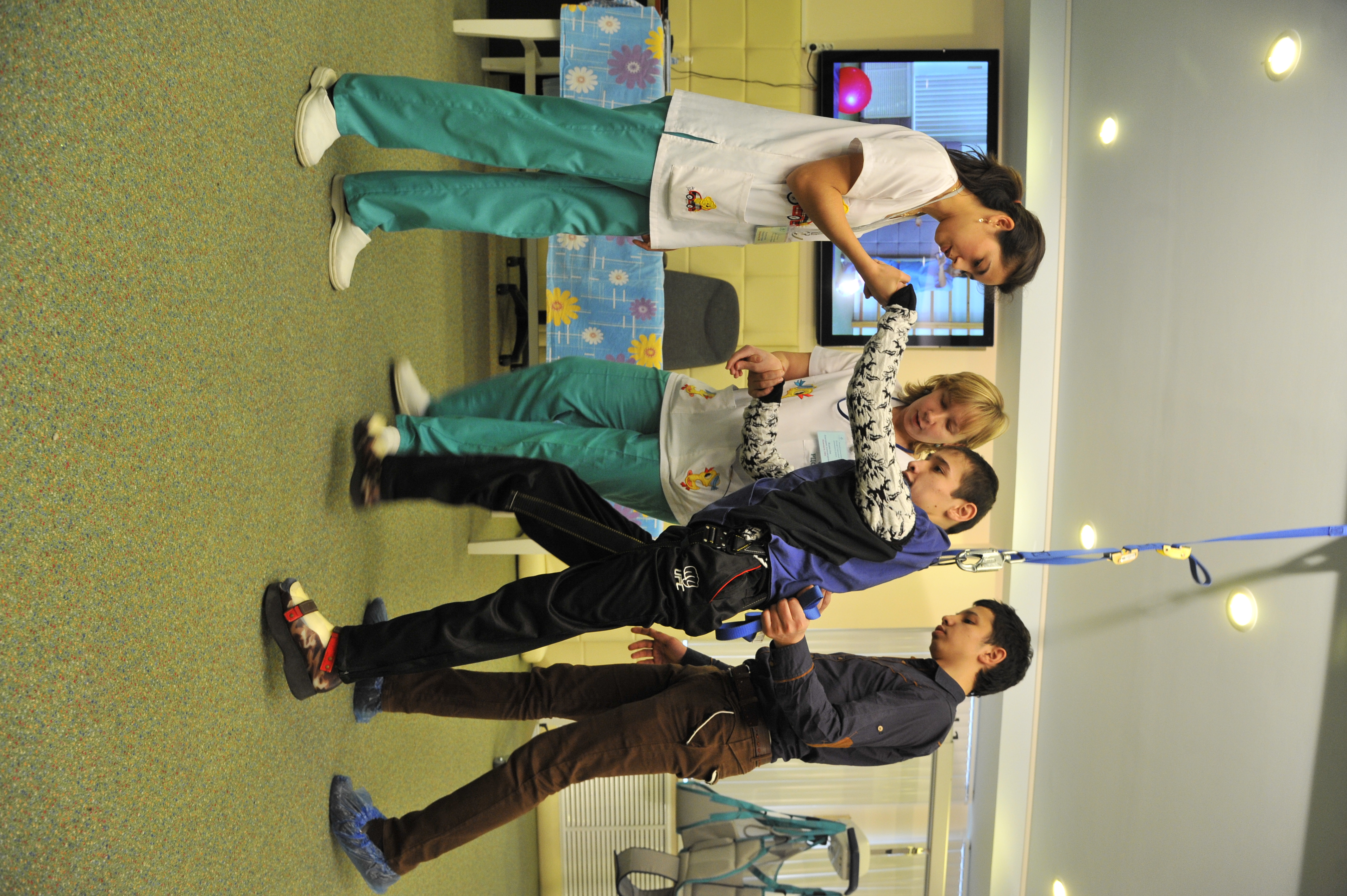 "In all areas of its work, NCSAC strives to make a real, positive difference to the lives of children and to offer vital support to their families and carers. Our goal is to help disabled children attain their full potential and take their place in society."
– Lola Tillyaeva, founder of the National Centre for the Social Adaptation of Children (NCSAC)
Sadly, social stigma surrounding disabled children coupled with the prevalence of inter-family marriages in some areas of the country meant that Uzbekistan's most at-risk children were routinely ostracized and neglected. The few state-run homes catering for these children were in poor repair. Firmly believing that all children deserve a helping hand to become their best selves, Lola created a state-of-the art facility that would not merely meet the needs of these challenged children but also make significant rehabilitation goals a real possibility.
Recognising that each child is a unique individual, the Centre's dedicated team of specialists – comprising educators, psychologists, speech therapists, neurologists, therapeutic exercise specialists, orthopaedic surgeons, masseurs, sign language teachers and art therapists – draw up a personal development programme for each one. Together, they help the children do the seemingly impossible – stand on their own feet, for example, or take their first steps, communicate emotions, and play together.

Facilities
Located in the capital city of Tashkent, thanks to Lola's financial support, the Centre was provided with the most advanced equipment for the functional recovery of children, including a Lokomat treadmill, Solostep physical therapy devices, and standing frames. The charity also provided wheelchairs, prostheses and hearing devices for children who received therapy at the Centre to help them better integrate into society.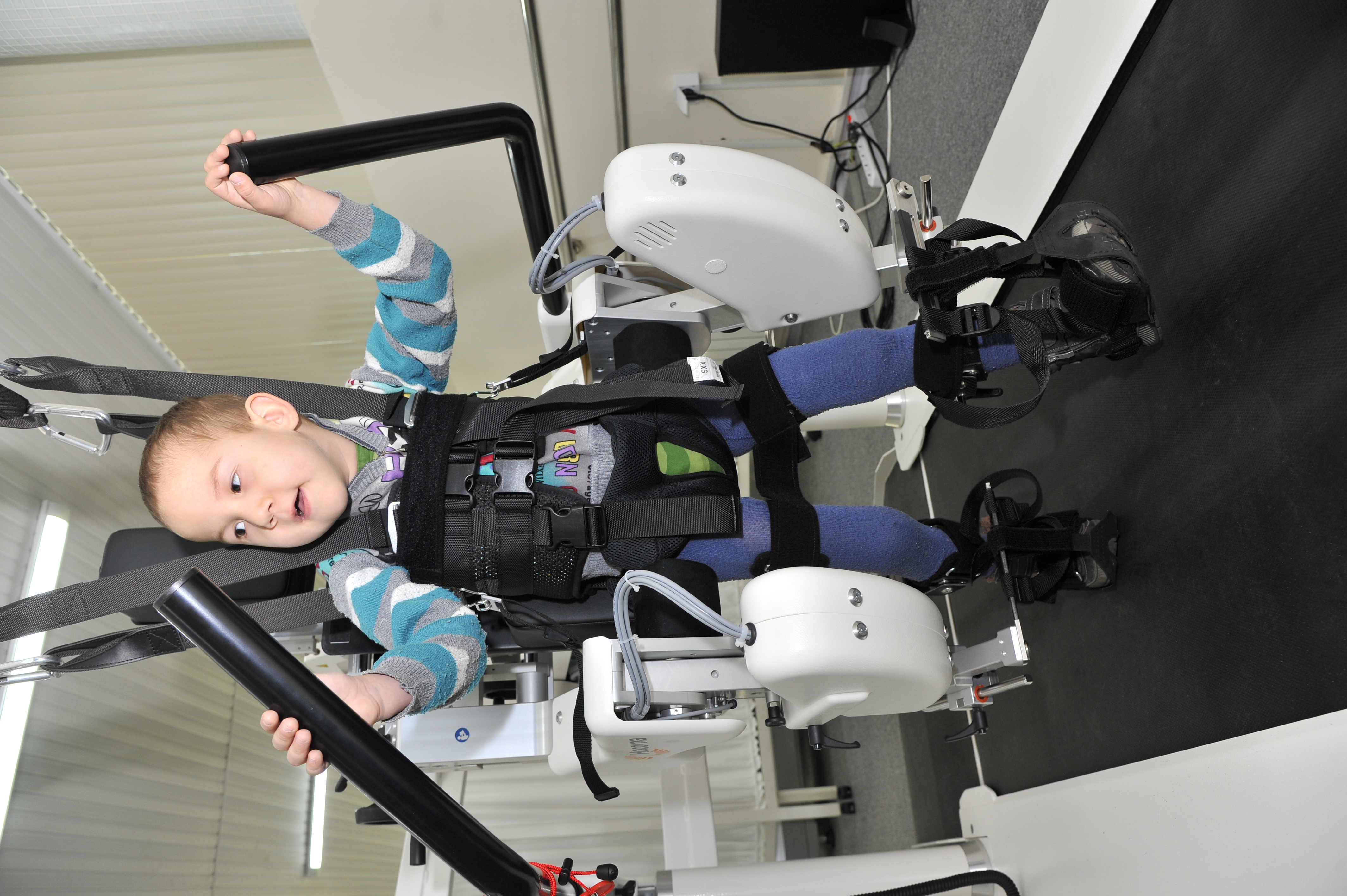 But the rehabilitation programme goes far beyond physical stimulation. The Centre is fitted with a series of rooms specially designed to encourage sensory and skills development through play. These include a sand therapy room, a Montessori room and an imaginative fairytale room where children are encouraged to explore the world and their creativity at their own pace. A well-equipped sensory room stimulates positive emotional and motor responses in children with special needs by engaging each of their senses.
A three-tier hydrotherapy pool with a lift chair and sophisticated hydromassage facilities lets children enjoy the many benefits of aquatic therapy such as improved circulation, pain relief and muscle relaxation. When it opened, this exceptional pool was unparalleled anywhere in Central Asia.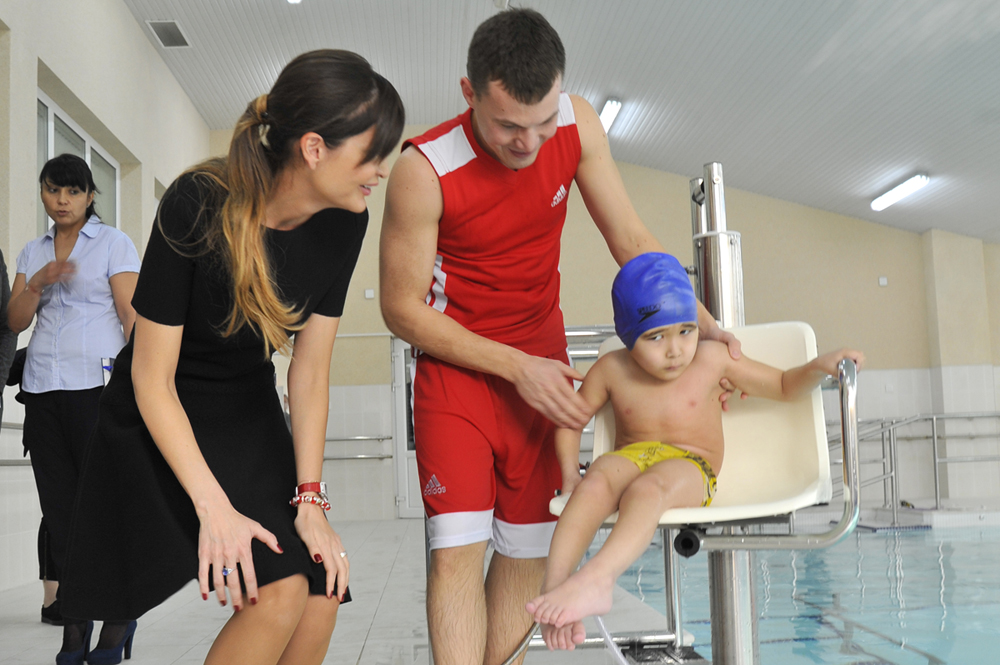 A beacon of hope for families in Uzbekistan, the Centre encourages parents to be involved at each stage of their child's rehabilitation programme and share in their progress.
Under Lola's stewardship from its inception in 2004 until she stepped down in 2021, the National Centre for the Social Adaptation of Children had a life-changing impact on over 8000 children with special needs aged between 1 and 18.
The right to education
Promoting effective, quality education for disabled children constituted an integral part of the charity's work. NCSAC has collaborated on international programmes such as the EU 'Inclusive Education for Children with Special Needs' project to improve the quality of education for young children with special needs and promote their integration into mainstream kindergartens and primary schools. Thanks to this fruitful partnership, around 1000 children had enrolled in 27 pilot schools and 27 kindergartens. Collaborating closely with teachers, NCSAC contributed to the development of educational programmes adapted to special needs children.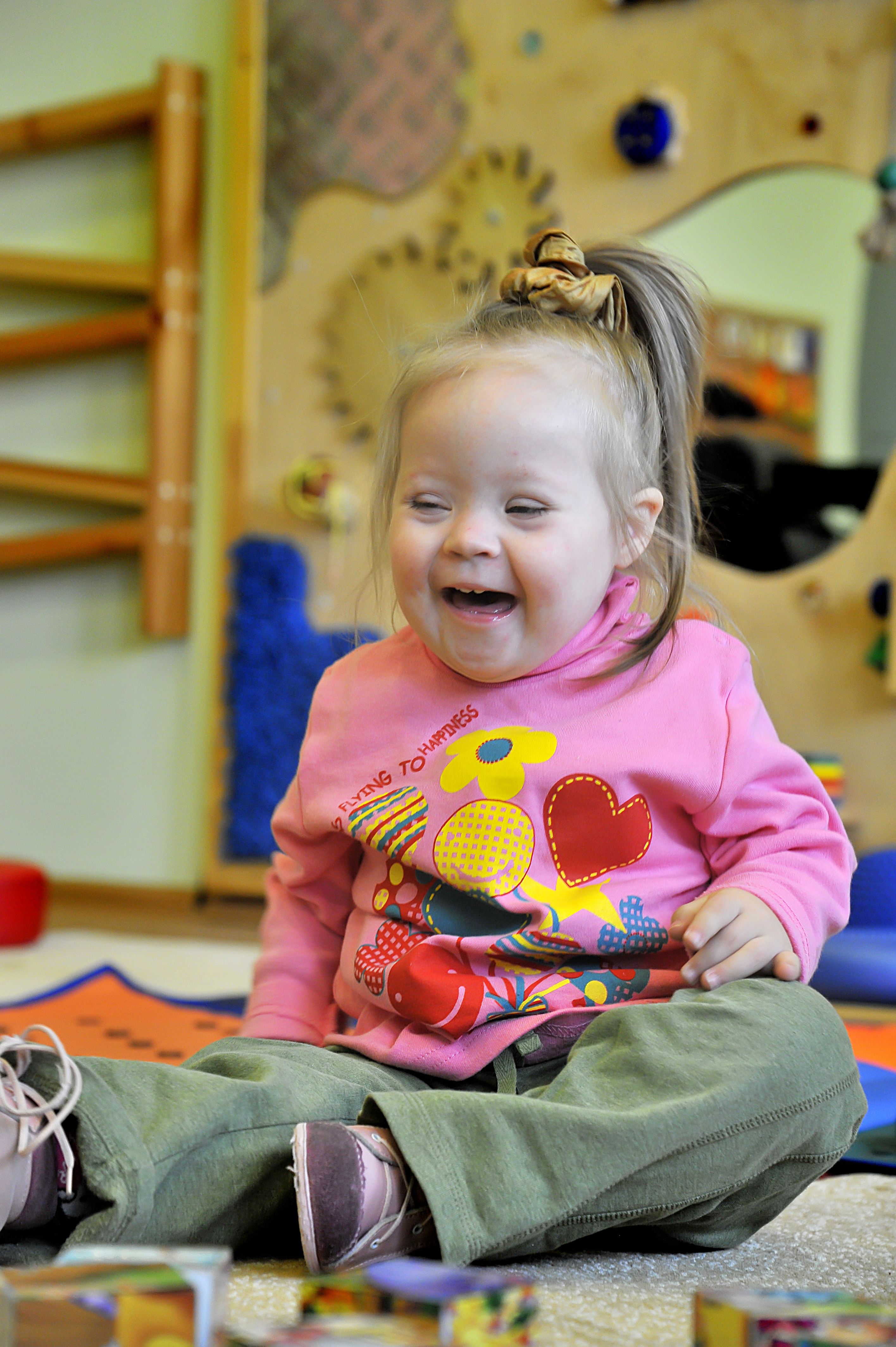 The charity also offered counselling and financial help to parents of special needs children, with particular emphasis on supporting women marginalised and victimised by their husbands and families because of their child's condition.
Highlighting autism spectrum disorder
For over a decade, NCSAC worked in close collaboration with You Are Not Alone to champion the needs of children with autism. Until recently, autistic children were heavily stigmatised in Uzbekistan. Often misdiagnosed, they were routinely institutionalised and medicated. In 2013, NCSAC initiated an imaginative range of programmes designed to dispel misconceptions surrounding this condition.
Events organised by the charity to mark World Autism Awareness Day (April 2) included major international conferences that brought together specialists from Uzbekistan, France, Israel, USA and Russia as well as healthcare workers, teachers, social workers and parents in discussions on medical, social, psychological and pedagogical aspects of ASD. Other important awareness-raising initiatives include the 'Helping Hands for Children with Autism' photo exhibition. Alongside these major events, NCASC also organised special celebrations for the children themselves, as well as courses for their parents coupled with annual training programmes for psychologists and special needs educators.
The Centre has also worked in close partnership with representative offices of UNICEF, UNESCO, UNDP and EU in Uzbekistan to achieve its mission of helping each child who came to the Centre attain their full potential.
Thanks to NCSAC's concerted efforts, innovative and effective approaches are now being applied to diagnosing, treating, and rehabilitating autistic children in Uzbekistan. The children themselves are gradually finding their place in Uzbek society.