LA MAISON DE L'OUZBÉKISTAN:
where Culture, Inspiration and Design meet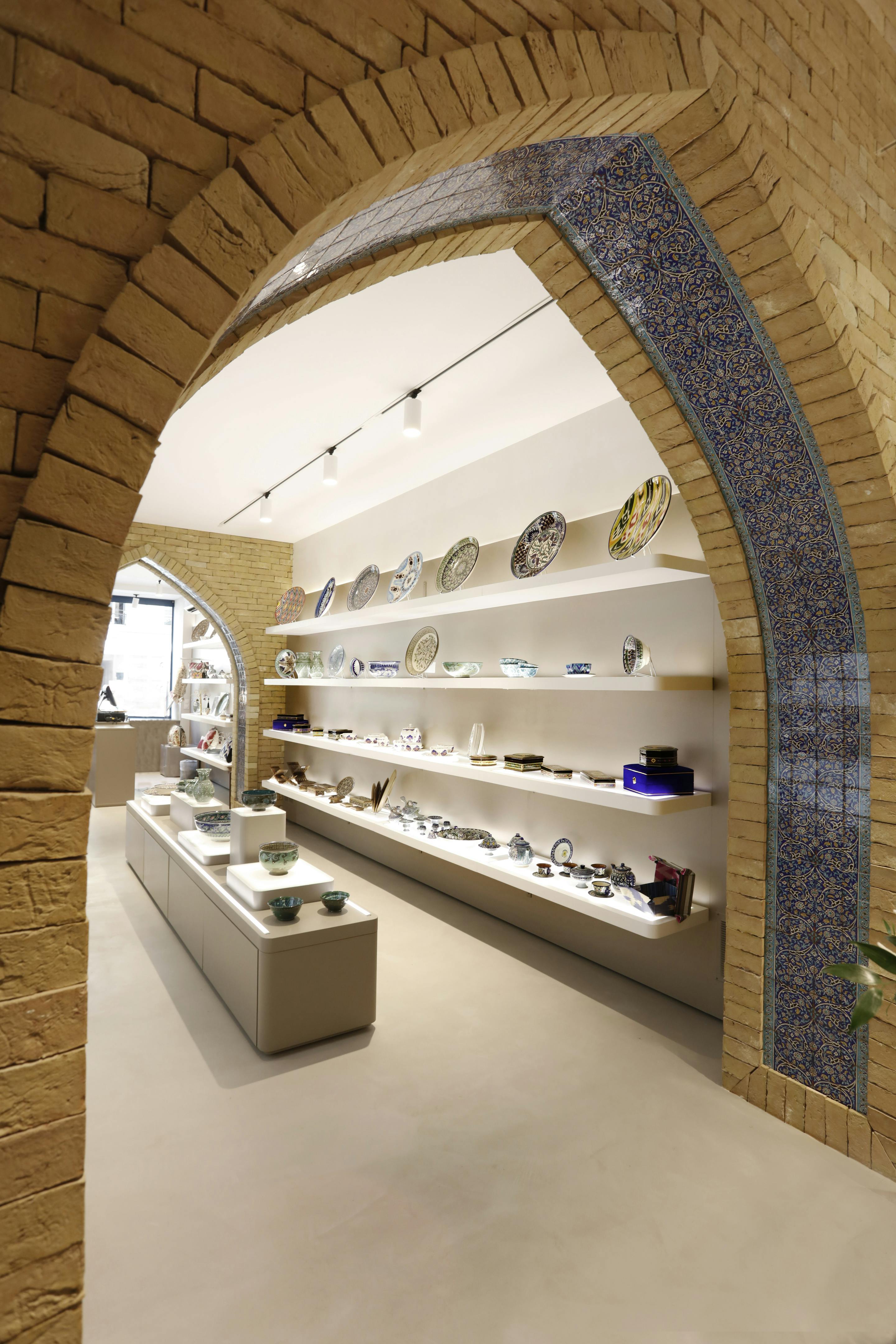 Conceived by Lola Tillyaeva as a Parisian portal into the fascinating traditions of Central Asia, La Maison de l'Ouzbékistan stands on the prestigious rue de Rivoli at the crossroads of the city's renowned Marais and Quartier Latin districts, not far from the Louvre.
Chiming with France's long-standing interest in Central Asian art and culture, the gallery opened its doors in 2020 to showcase some of Uzbekistan's most vibrant up-and-coming artists, fashion designers, writers and artisans. Steeped in their country's thousand-year-old heritage, these skilled craftsfolk are creatively fusing traditional artisanship with modern design to forge a unique range of bespoke items.
Passionate about promoting and preserving her homeland's rich cultural heritage, former ambassador to UNESCO Lola Tillyaeva sees La Maison de l'Ouzbékistan as a cultural bridge between Europe and Central Asia, offering not only a select range of some of Uzbekistan's finest handicrafts but also the opportunity to discover the fascinating history that makes Uzbek art what it is today.
"The items displayed at La Maison are the works of gifted Uzbek craftspeople who follow in the footsteps of skilled masters who passed these traditions from generation to generation. The idea behind opening La Maison was to nurture and strengthen these artisanal traditions. By learning about heritage, culture and history, we begin to understand today's society and grow more tolerant and compassionate towards one another."
– Lola Tillyaeva, visionary behind La Maison de l'Ouzbékistan
Living cultural heritage
Everything about La Maison de l'Ouzbékistan radiates authenticity and grace. The gallery itself is designed to reflect Central Asia's architectural masterpieces, incorporating mosaic tilework and carved wooden pillars inspired by UNESCO World Heritage Sites in the region. The hand-crafted items on sale are all specially selected from top studios in Uzbekistan to give visitors a true flavour of ancient Silk Road traditions and offer a range of items as genuine as they are beautiful.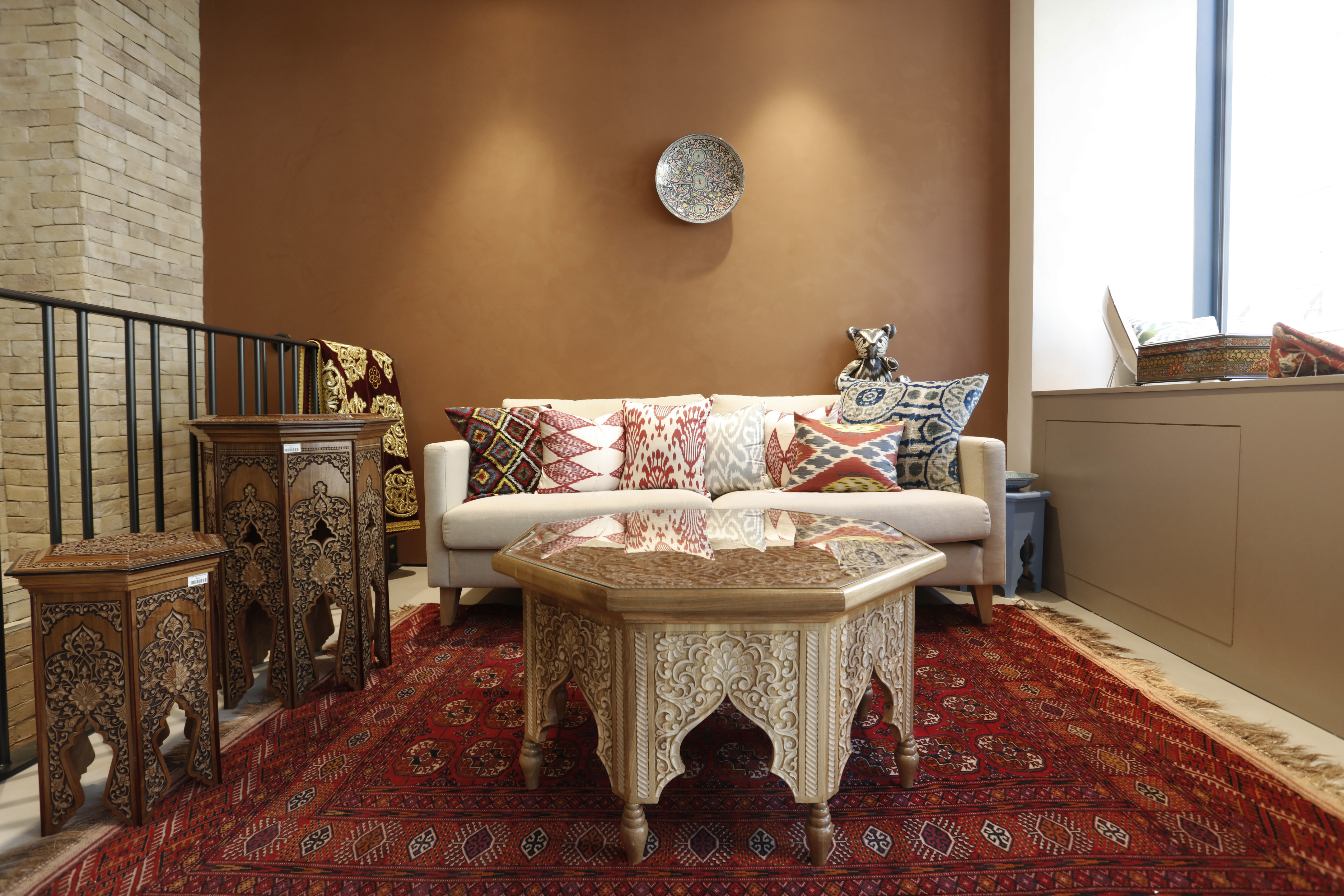 Home furnishings, clothes and fashion accessories made from gorgeous versatile ikat fabrics, hand-finished ceramics, wooden tables and trinket boxes and luxuriant suzani embroideries are among the fabulous artisanal work featured in this distinctive boutique. The gallery also offers a selection of beautifully-bound publications on silk weaving, fine arts and translations of Uzbek classics.
Contemporary craft
As well as continuing to showcase some of Uzbekistan's finest traditional crafts, La Maison de l'Ouzbékistan plans to host exhibitions featuring some of the country's foremost contemporary artists with a creative flair for combining time-honoured Oriental traditions with modern savoir faire.
La Maison de l'Ouzbékistan gallery boutique offers truly a unique experience, bringing the heart of the Silk Road to the heart of Paris.