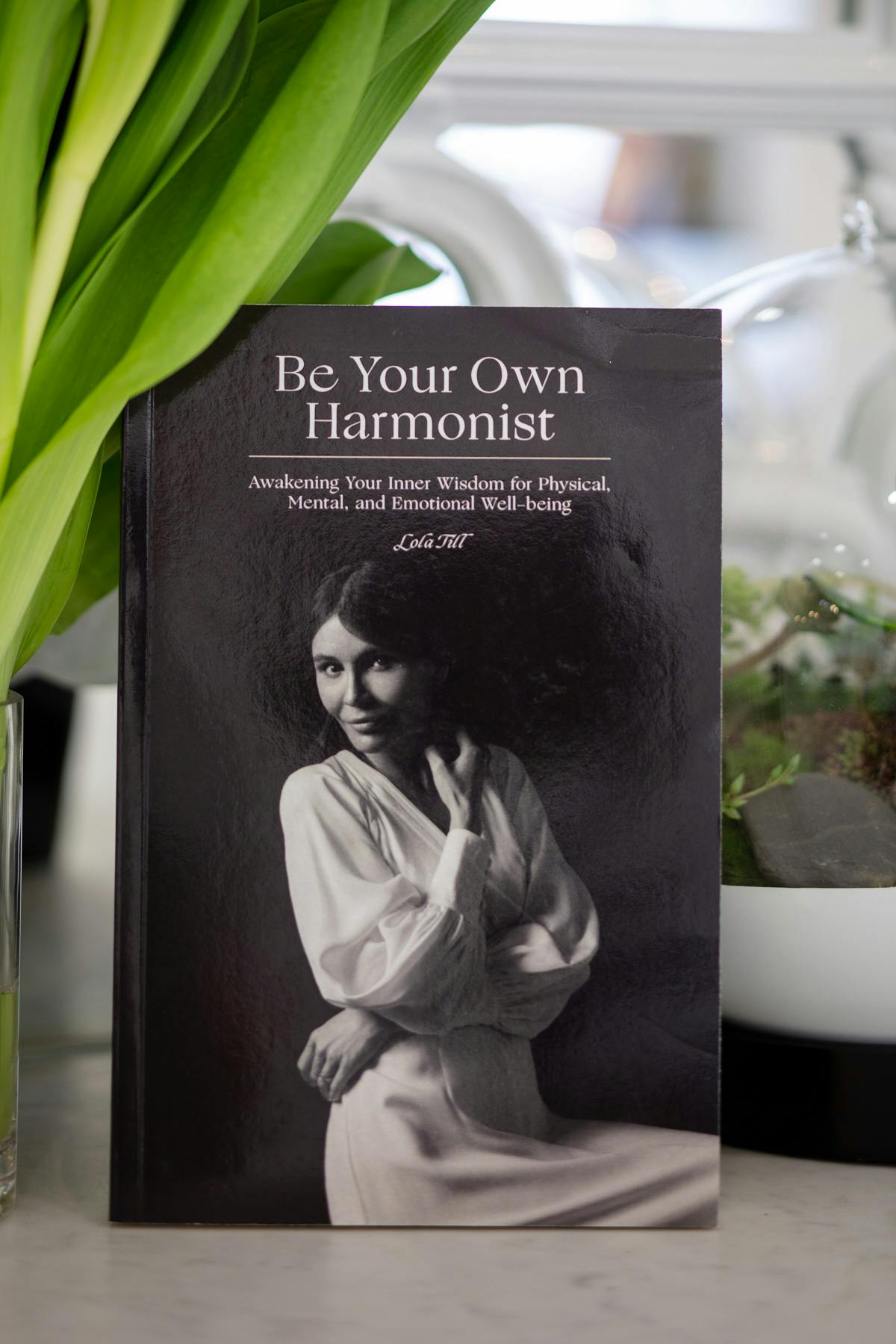 Be Your Own Harmonist: Awakening Your Inner Wisdom for Physical, Mental and Emotional Wellbeing is Lola Tillyaeva's debut work, a far-reaching self-help guide for people seeking to tap into their inner energy and embark on a journey towards wellbeing and harmony.
Written under her pen name 'Lola Till', the book draws on both the author's comprehensive academic background, Doctorate in Psychology and her apprenticeship at Gaia School of Herbal Medicine & Earth Education.
Integrating her in-depth knowledge with personal experiences, Lola explains the theory behind the health and wellness topics she covers.
The result is a comprehensive and actionable guide full of practical advice on how to achieve physical, mental and emotional balance in today's hectic world. Published in Los Angeles in September 2020, Be Your Own Harmonist was launched two years later in French as Vers la paix intérieure, with a Foreword by acclaimed film director Claude Lelouch.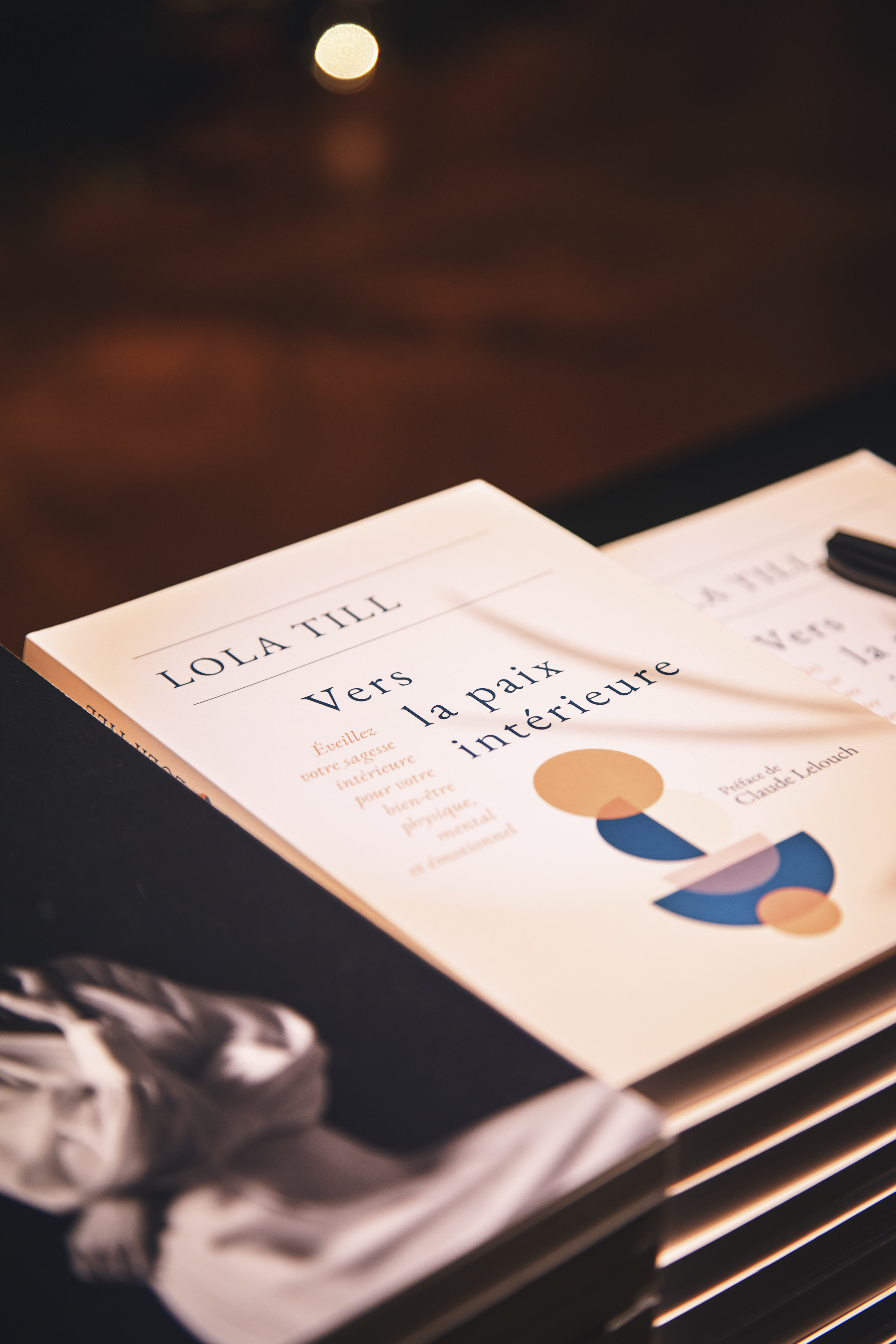 Science plus spirituality 
Lola has pondered life's great mysteries since childhood. Her search for answers to fundamental questions such as: 'Who am I?' propelled her on a lifelong path of inquiry that prompted her to examine ancient philosophies alongside cutting-edge science. Lola believes this fusion of science and spirituality holds the key to wholeness, an approach that lies at the heart of Be Your Own Harmonist. 
Aware that mental health is becoming an increasingly topical issue, she was motivated to share some of her insights about the need to step back from yourself, let go of negative habits and free your vast store of potential energy for the present moment.
Balancing emotional and physical wellness
Based on Lola's own belief in the fine balance between our physical, emotional and mental wellness, the structure of the book follows the ancient philosophical concept of three energy centres, or Suns.
Part One explores the lower Sun of our abdominal energy centre and highlights the many factors that impact human biology. The author discusses the importance of listening to your body and explains the science behind gut health as well as the detrimental effects of common ailments such as inflammation and IBS.
This section also includes recipes for a high-frequency diet, tips for creating a more restorative sleep routine, and a discussion on the benefits of yoga.
Part Two focusses on the mental energy centre and takes a fascinating look at brain waves and how they can affect your mental state. This section sheds light on the importance of tuning into the 'gamma state of mind' and rewiring the neurons in your brain by switching from habitual thought patterns to a positive new mindset.
Here, Lola also introduces some basic meditation practices that enable you to harness the simple power of breathing techniques.
Part Three is devoted to your emotional energy centre, or heart intelligence. Our thoughts, habits and reactions are affected by what has happened to us since our birth but here Lola affirms we can change this. Drawing on studies by experts in the field as well as her own insights, she discusses the life-changing impact of nurturing gratitude and the healing power of forgiveness.
Finding harmony
Combining rigorous science with ancient spiritual wisdom, Lola has put together an all-embracing manual she hopes will encourage others to embark on a journey towards inner and outer harmony. Because she believes that when you tap into your incredible inner abundance, you are empowered to bring about a positive paradigm shift and become co-creators of a more harmonious world.