Nine children with congenital heart conditions undergo surgery as part of charity campaign backed by the You Are Not Alone foundation and French association "La Chaîne de l'Espoir"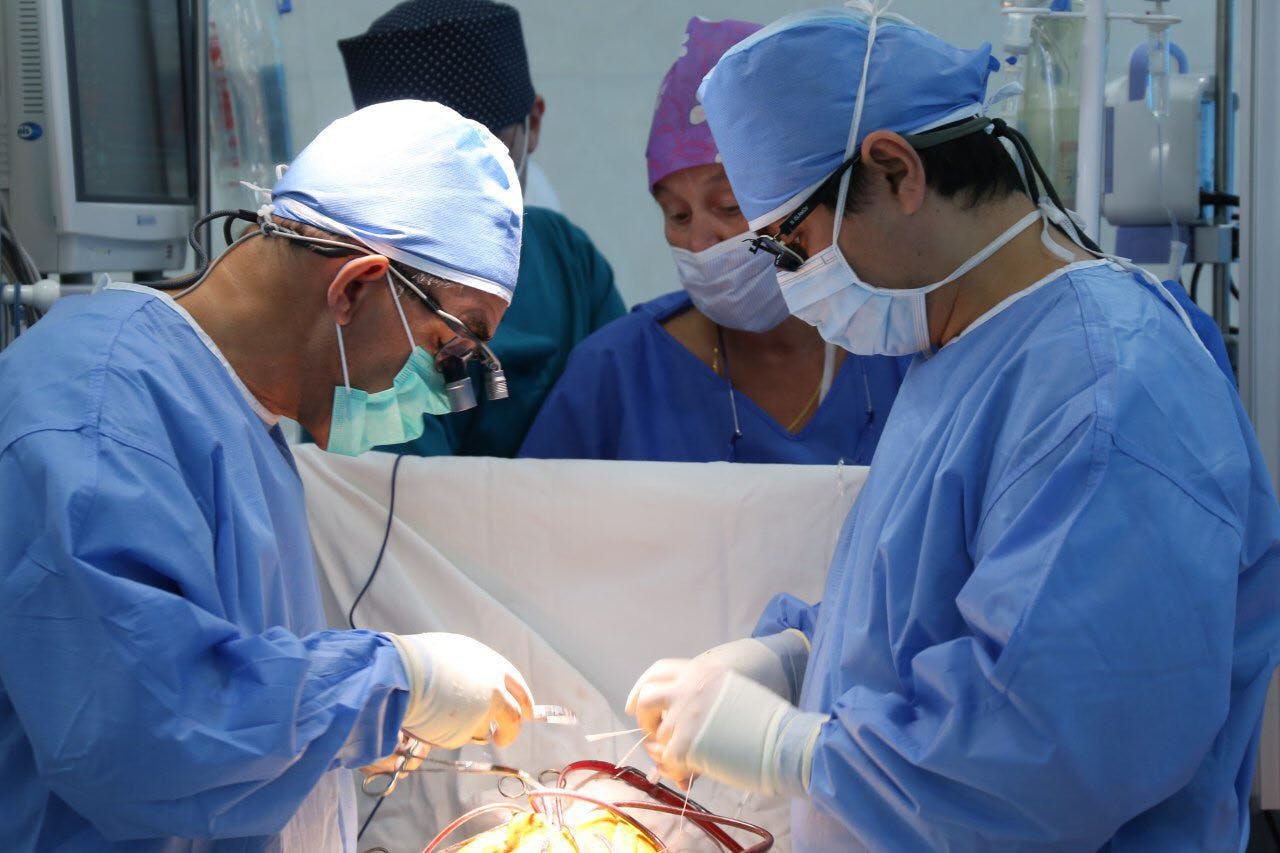 The You Are Not Alone charitable foundation continues its cooperation with cardiac surgeons of the French Association La Chaîne de l'Espoir.
French medical experts visited Tashkent last month to provide surgical assistance to children who suffer from congenital heart diseases. During their visit to Tashkent from 4−10 October, the French surgeons carried out 9 operations, which have such a high degree of medical complexity that they cannot be performed locally in Uzbekistan.
French health workers also examined and gave consultations to 45 children with congenital heart conditions.
Here are the names of children who were operated on:
Shahboz Shomirzaev (three years old) from Surkhandarya region;
Parizoda Shavkatova (two years old) and Sherzod Uktamov (four years old) from Jizzakh region;
Umidjon Muydinov (one year old) from Fergana region;
Mahbuba Khashimova (13 years old) and Avazbek Olimzhanov (eight years old) from Namangan region;
Arsen Mordvinov (three years old) from Tashkent;
Mirjalol Jamolov (12 years old) and Mehrinigor Jamuradova (three years old) from Kashkadarya region.
This is the tenth charity event by the You Are Not Alone Foundation and the French Association La Chaîne de l'Espoir. Since they started cooperating in 2015, 54 open heart operations have been performed on children from Mercy Homes (orphanages) and low-income families in Uzbekistan.
The You are Not Alone Foundation is a charitable organization which was founded by Lola Karimova-Tillyaeva in 2002 to provide comprehensive assistance and support to children left without parental care. The charity's primary goals are to promote progress among orphaned and abandoned children and to provide them with better access to comprehensive education, as well as to offer assistance in healthcare and psychological support.
The charity also provides assistance in the treatment of children with serious medical conditions from low-income families.