Lola Karimova-Tillyaeva resigns as president of Uzbekistan's Gymnastics Federation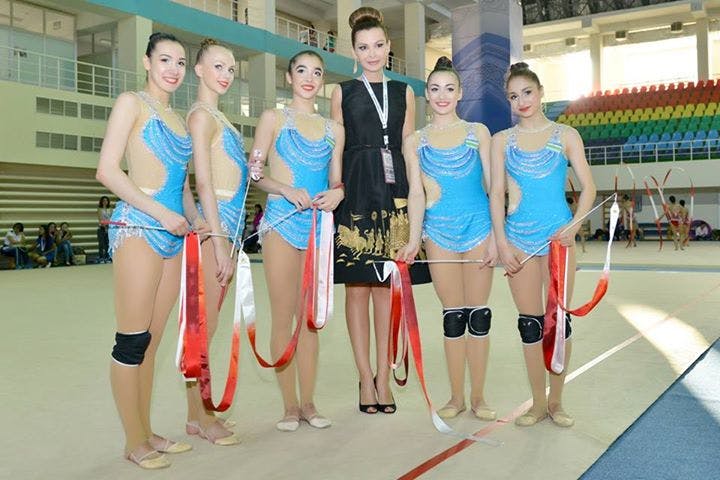 Lola Karimova-Tillyaeva has announced that she was resigning as president of Uzbekistan's Gymnastics Federation.
"After 13 years of service, I have to step down as President of Uzbekistan's Gymnastics Federation.
"I would like to thank all the athletes, the Federation's entire coaching team and staff for doing an outstanding job, for raising the bar high, and for your impressive commitment and dedication! Keeping the title of the Honorary President of the Asian Gymnastics Union, I remain the most ardent admirer of this beautiful sport, and wish our Uzbek gymnasts the best of luck and continued success," Mrs Karimova-Tillyaeva said in a statement published in her social networking websites.
The Gymnastics Federation of Uzbekistan, led by Lola Karimova-Tillyaeva, was founded in 2005. The creation of a single federation uniting rhythmic and artistic gymnastics, trampolining, acrobatics and general gymnastics marked a turnaround in the promotion of gymnastics in Uzbekistan and raising the profile of Uzbek gymnastics internationally.
In 2007, Ms Karimova-Tillyaeva spearheaded the project to establish the national school of advanced gymnastics, as a result of which the national sports school in rhythmic gymnastics for children and teenagers opened in 2010, providing young gymnasts not only with intensive coaching, but also healthcare, nutritional advice and psychological support.
In 2014, the Gymnastics Federation of Uzbekistan made its mark on the Asian continent as Uzbek gymnasts won team gold in rhythmic gymnastics at the Asian Games held in South Korea, while Uzbek junior gymnasts excelled at the Asian Championship held in Malaysia, winning gold, silver and bronze medals.
In June 2015, members of Uzbekistan's national rhythmic gymnastics team became the continent's top gymnasts, winning team gold at the Asian Championships.
In 2016, the Uzbek gymnast Oksana Chusovitina was listed in the Guinness Book of Records, having participated in a record-breaking seven consecutive Olympic Games.
In December 2010, the General Assembly of the Asian Gymnastics Union (AGU) elected Lola Karimova-Tillyaeva as its Honorary President in recognition of her contribution to the development and promotion of gymnastics in Asia.
In Deсember 2016, Lola Karimova-Tillyaeva was awarded the International Olympic Committee's "Women and Sport" diploma in recognition of her achievements and contribution to promoting gender equality in sport.
At its meeting in Lausanne in February 2018, the International Federation of Gymnastics (FIG) drew up a list of the top 10 national federations. Uzbekistan was ranked sixth in this list. Basing its assessment on results for 2017, FIG looked at the work of 148 national federations, evaluating their performance in developing gymnastic disciplines, including organising major international tournaments, FIG academies and seminars, and the active participation of national judges and coaches in FIG events, as well as the performance of the gymnasts in high-profile international competitions.