Lola Karimova-Tillyaeva awarded International Olympic Committee's "Women and Sport" Diploma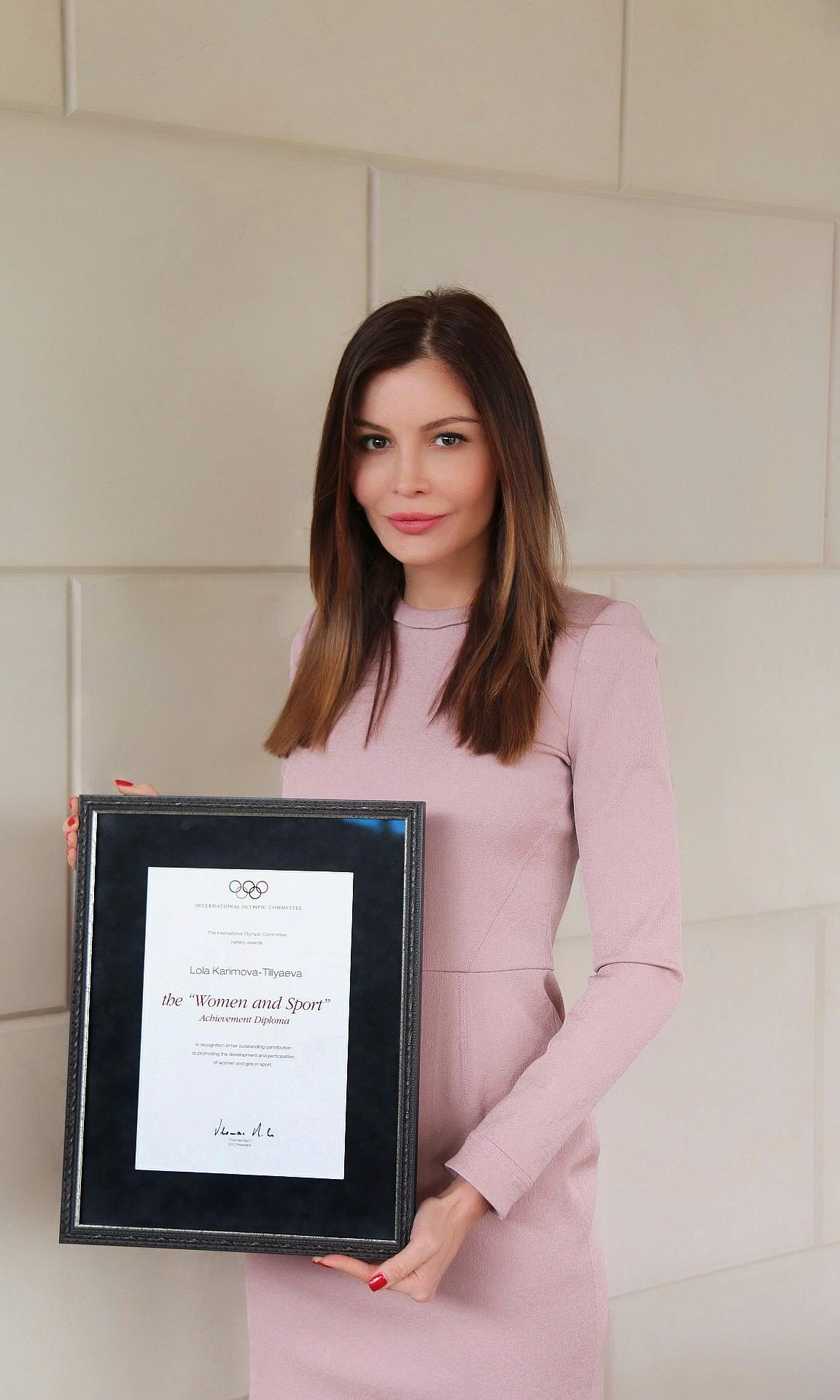 Uzbekistan's ambassador to UNESCO Lola Karimova-Tillyaeva has been awarded the International Olympic Committee's "Women and Sport" Diploma in recognition of her achievements and contributions to promoting gender equality in sport.
Ms Karimova-Tillyaeva is the president of Uzbekistan's Gymnastics Federation and the honorary president of the Asian Gymnastics Union.
"I would like to thank the International Olympic Committee and its president Thomas Bach for this recognition of our work in promoting sport among women and girls. We are extremely proud of our talented sportswomen who have been raising the profile of Uzbekistan's sport globally through their successful participation in international tournaments," Ms Karimova-Tillyaeva said in a message posted on her Facebook and Instagram pages.
The Gymnastics Federation of Uzbekistan led by Lola Karimova-Tillyaeva was founded in 2005. The creation of a single federation that united rhythmic and artistic gymnastics, trampolining, acrobatics and general gymnastics marked a turnaround in promoting gymnastics in Uzbekistan and raising the profile of Uzbek gymnastics internationally.
In 2014 the Gymnastics Federation of Uzbekistan took a great leap forward in the Asian continent as Uzbek gymnasts won a team gold in RG at the Asian Games held in South Korea, while Uzbek junior gymnasts excelled at the Asian Championship held in Malaysia, winning gold, silver and bronze medals.
In June 2015 members of Uzbekistan's national Rhythmic Gymnastics team won a team gold at the Asian Championship, becoming the best gymnasts of the continent.
Uzbekistan's Oksana Chusovitina recently made it into the Guinness Book of Records as a gymnast who participated in a record-breaking seven consecutive Olympic Games.
In 2007 Ms Karimova-Tillyaeva spearheaded the project to establish the national advanced school of gymnastics, which opened in 2010, where the athletes are provided not only with intensive coaching, but also with healthcare, dietary and psychological assistance.
Thanks to the efforts of the Gymnastics Federation, the popularity of gymnastics has grown considerably in Uzbekistan in the past 11 years. Gymnastics is getting popular not only in the capital Tashkent but also in the country's regions with an increasing number of children enrolling in beginners' gymnastics classes. Whereas in 2009 the number of children involved in gymnastics totalled 2,500, at present this figure stands at over 30,000.
Gymnastics centers have been launched in all regions of Uzbekistan. At present sportswomen from Uzbekistan's regional schools of gymnastics account for 70 per cent of the national rhythmic gymnastics team.
The Gymnastics Federation of Uzbekistan takes into account national traditions and characteristics in designing gymnastics clothing for girls being trained in the regional units.
The federation regularly arranges seminars and masterclasses for gymnastics coaches from all over the country.